Fabric is available from many of the major quilting fabric manufacturers including Moda, P&B Textiles, Blank Quilting, Maywood Studio, Hoffman International, Marcus Brothers Textiles, Henry Glass & Co., Merivale Fabrics, Northcott Fabrics, RJR Fabrics, Shannon Fabrics, Riley Blake Designs, Red Rooster Fabrics and In The Beginning Fabrics, Studio E and LakeHouse Dry Goods, LLC, Benartex, Kanvas Studios, Windham, Westminster, Galaxy, Anthology. Click the fabric icon for each manufacture to see fabric available from that manufacturer.
Precut Patterns and links for all Precuts
Jelly Rolls
|
Charm Packs
|
Layer Cakes
|
Turnovers
|
Honey Buns
|
Dessert Rolls
|
Fat Quarter Bundles
|
See which fabrics are New Arrivals.
Don't forget to check out what is
Coming Soon
NOTE: All fabric yardage prices are 5 - 25% off the Retail price. Minimum cut is 1/2 Yard.


Fat Quarters are available for most fabric lines. To order a fat quarter, click the drop down box for
the desired fabric. You will see "FQ" with the price for the fat quarter at the bottom of the drop down list.
Fabric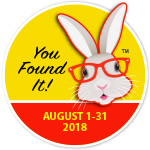 We are trying to make room for more classroom space and room for a longarm machine for the shop.
NOTE: We are reducing all fabric sold by the yard and all precuts to 10 to 25% off the current price.

Fabric that is now marked down from Retail price to
$4.80 to $6.00
per yard can only be purchased by the yard. The purchase by the yard fabrics are noted so in the product name to prevent confusion.
Many fabric bolts are low in volume. For fabric that you order 3 or more yards of I will let you know if I do not have the amount you ordered. I try to pull fabric off the website that has less than 2 yards left on the bolt.